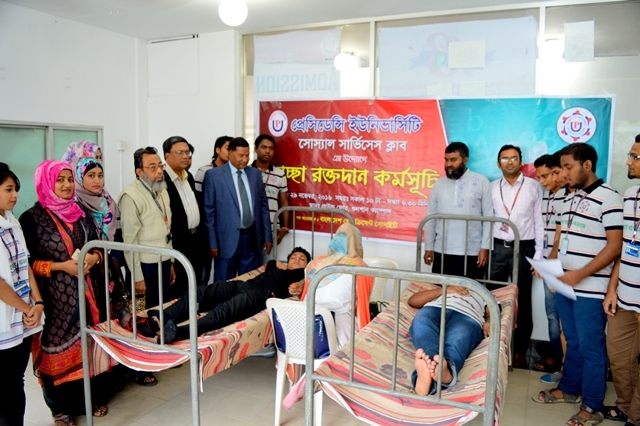 Blood Donation Program
at
Gulshan Campus
Category:
Social Service
Place:
Gulshan Campus
Date and Time:
Nov 29, 2016 09:00:am to 08:00 pm
Organized By:
Social Services Club
Details:
A blood donation program is being organized by PU Social Services Club at Gulshan campus on 29 November 2016 from 10 AM onward. The event is supported by Bangladesh Red Crescent Society. The program was inaugurated by Honorable Chairman of BOT PU, Mr. M. Amanullah. Also were present Honorbale Advisor of PU Prof. Dr. ANM Meshquat Uddin Ahmed; Dean, School of Business; Prof. Dr. Nurur Rahman, Registrar in charge, Ms. Rashida Akther; Director, Student Affairs, Dr. Bilkis Rahman.​