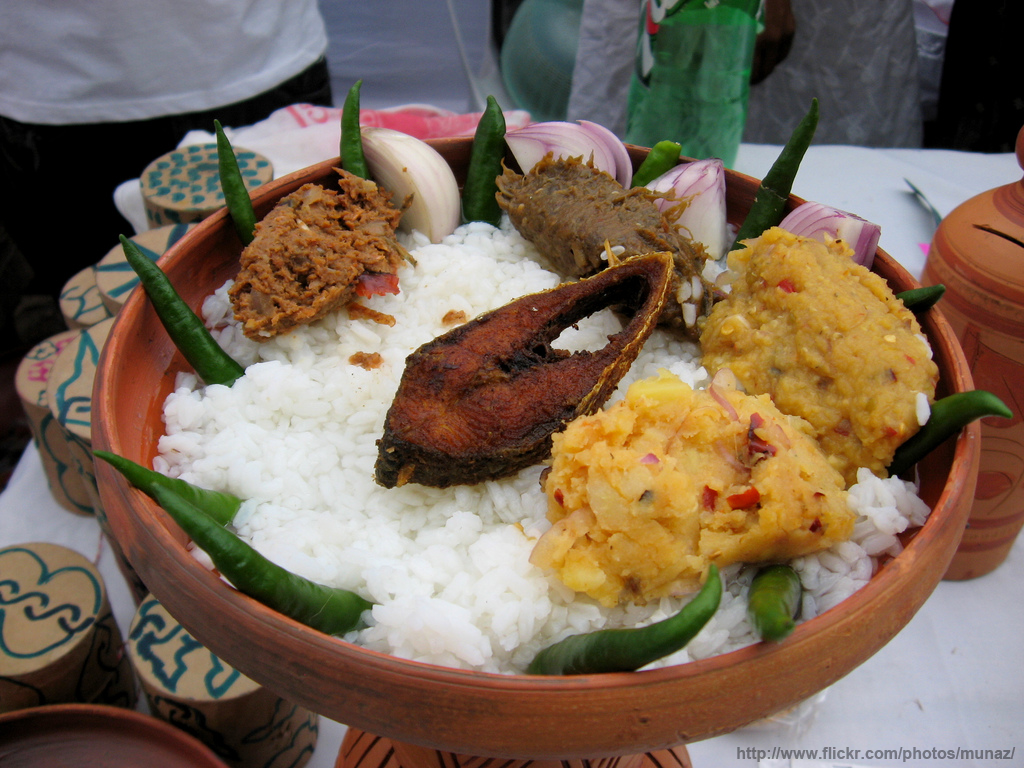 Poyela Boishakh Celebration 1418
EVENT DESCRIPTION
Presidency University Students are going to organize a colorful celebration of the Poyela Boishakh (পহেলা বৈশাখ) also know as the Bengali New Year (নববর্ষ) at Presidency University Gulshan Campus on 14th April, 2011. The entire campus will be decorated with Bengali theme to portray our rich culture and tradition of thousands years. The celebration party will start at 7:30 AM with delicious Panta-Ilish dishes and will end with a gorgeous cultural program.

All students, faculty and admin members are cordially requested to attend the program and celebrate the Bengali New Year (নববর্ষ) all together with glory and fun.

Program tickets are available at Photocopy center and Cafeteria, please collect your ticket as early as possible.

Organized By
PU Debating Society & PU Sports Club
Location
Gulshan Campus, Presidency University
Event Information
| | | |
| --- | --- | --- |
| | Category | Cultural Program |
| | Start Date | Apr 14, 2011 |
| | End Date | Apr 14, 2011 |
| | Start Time | 07:30am |
| | End Time | 01:30pm |