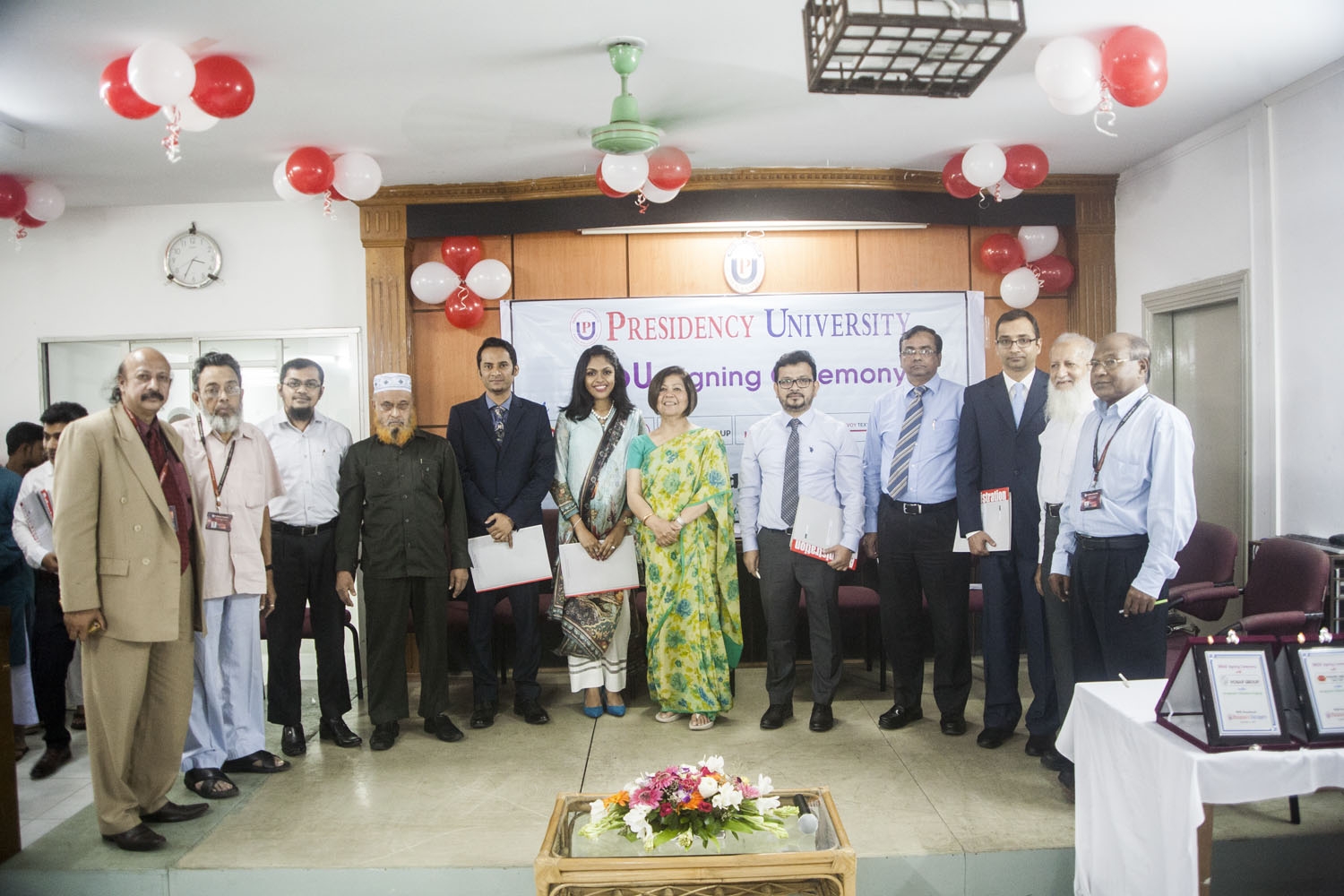 MoU Signing Ceremony with Five Companies
at
Gulshan Campus
Category:
MoU Signing Ceremony
Place:
Gulshan Campus
Date and Time:
Sep 13, 2017 03:00:pm to 05:30 pm
Organized By:
Presidency University
Details:
Presidency University signed a Memorandum of Understanding (MoU) with Unimart, Lanka Bangla Securities Ltd., Envoy Textiles Limited, Pran-RFL group and Hosaf Group at the Gulshan campus of the university yesterday. Under this MoU, these five companies will offer part-time employment and full-paid internship opportunities to the students of Presidency University.

This MoU signing takes place as a part of the "Co-operative Education Program"- a recent initiative taken by the University to help the students in funding their educational expenses. It also offers a platform where students will be exposed to corporate culture and understand the challenges and dynamics of the current business world.

The signing ceremony was attended by Ms. Rokia Afzal Rahman, Honorable Chairperson, Board of Trustees, Prof. Dr. Matiur Rahman, Vice Chancellor, all the Deans and Department Heads, faculty members, administrative staff, students of Presidency University and representatives from the respective Corporate Houses.